Batman: Arkham Asylum – Game of the Year Edition Repack FitGirl
Game Name: Batman: Arkham Asylum - Game of the Year Edition
Developer: Rocksteady Studios , Feral Interactive (Mac)
Publisher: Warner Bros. Interactive Entertainment, Feral Interactive (Mac)
Genre: Action, Adventure, Fighting, Horror, Open World, Puzzle, Singleplayer, Stealth
Languages: ENG/FRE/GER/ITA/RUS/SPA/MULTi6
Release Date: Mar 27, 2010
Platform: PC
Based on: PROPHET Release
Type: Repack
Format File: RAR
Size: 4.27 GB
Version: ?
Password:
Single Link - Include English Voice :
---
Selective Download | Include 5+ Link in Filecrypt
Minimum:
▪ OS: Vista/XP
▪ Processor: 3Ghz Intel or AMD or any Dual Core
▪ Memory: 1GB Ram(XP)/2GB Ram
▪ Graphics: PCI Express SM3 NVidia 6600/ ATI 1300
▪ DirectX®: 9
▪ Hard Drive: 8GB free space
▪ Sound: Any onboard sound card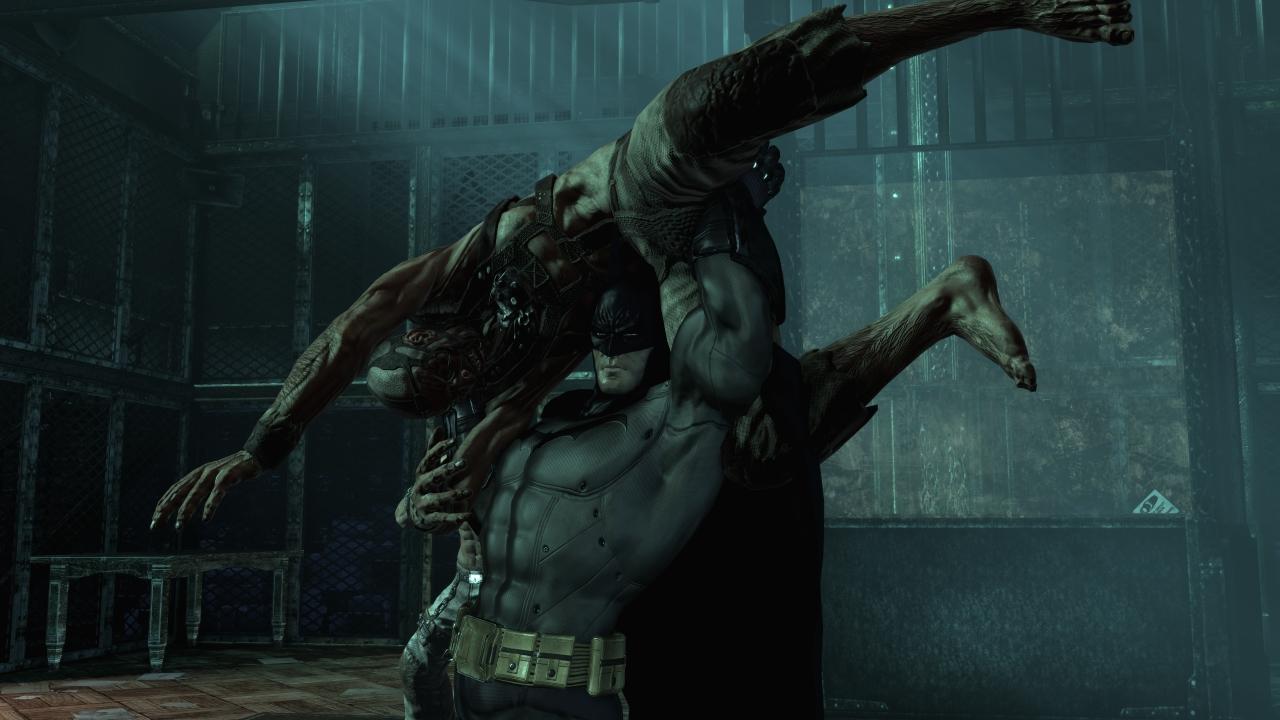 ---
---
---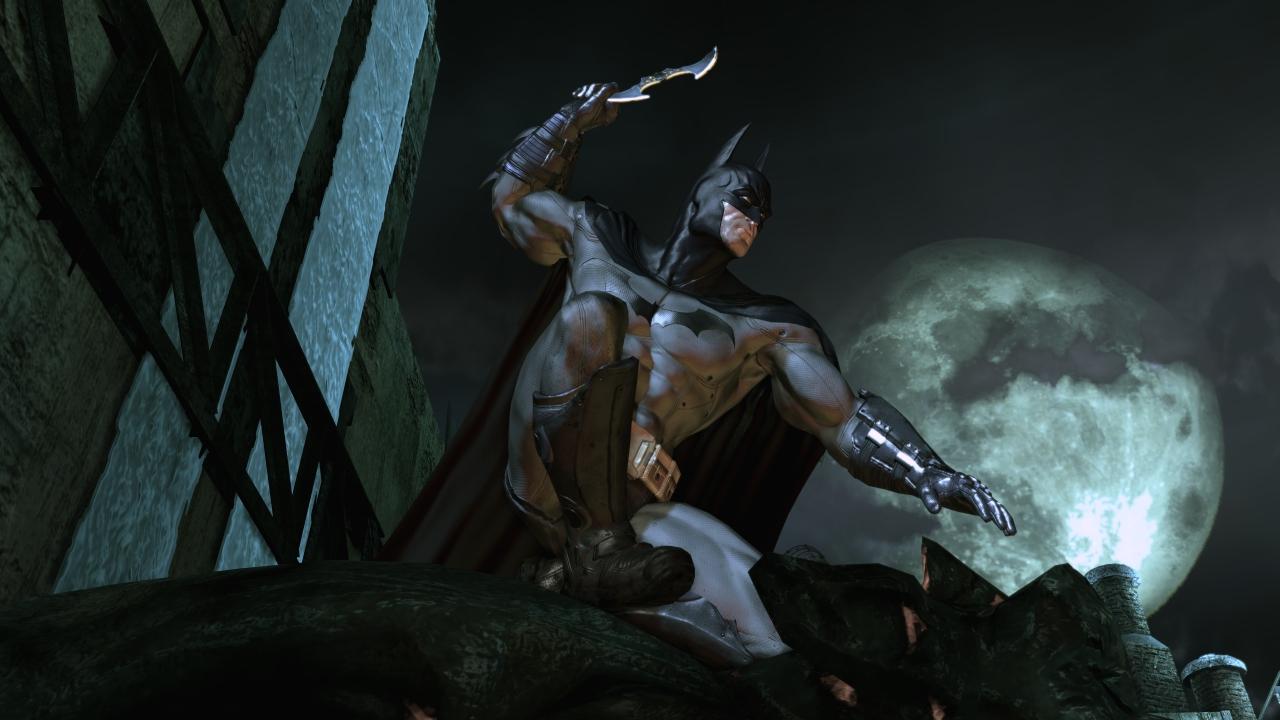 How to Install :
1. Unrar
2. Run and install "setup.exe"
3. Run the game from dekstop shortcut
---
If you're facing a game crash or General Protection Fault upon launch
Uninstall your current NVIDIA PhysX and reinstall it from the scratch.
http://www.nvidia.com/object/physx-9.16.0318-driver.html
---
"by the way, if you like this game, buy it or die" :army:
Title
Release Date
Download
About This Game :
Critically acclaimed Batman: Arkham Asylum returns with a remastered Game of the Year Edition, featuring 4 extra Challenge Maps. The additional Challenge Maps are Crime Alley; Scarecrow Nightmare; Totally Insane and Nocturnal Hunter (both from the Insane Night Map Pack).
Game Features
▪ Utilize the unique FreeFlow™ combat system to chain together unlimited combos seamlessly and battle with huge groups of The Joker's henchmen in brutal melee brawls
▪ Investigate as Batman, the WORLD'S GREATEST DETECTIVE, by solving intricate puzzles with the help of cutting edge forensic tools including x-ray scanning, fingerprint scans, 'Amido Black' spray and a pheromone tracker
▪ Face off against Gotham's greatest villains including The Joker, HARLEY QUINN, POISON IVY and KILLER CROC
▪ Become the Invisible Predator™ with Batman's fear takedowns and unique vantage point system to move without being seen and hunt enemies
▪ Choose multiple takedown methods, including swooping from the sky and smashing through walls.
▪ Explore every inch of Arkham Asylum and roam freely on the infamous island, presented for the first time ever in its gritty and realistic entirety
▪ Experience what it's like to be BATMAN using BATARANGS, explosive gel aerosol, The Batclaw, sonar resonator and the line launcher
▪ Unlock more secrets by completing hidden challenges in the world and develop and customize equipment by earning experience points
▪ Enjoy complete superhero freedom in the environment with the use of Batman's grapnel gun to get to any place you can see, jump from any height and glide in any direction
---
Repack Features:
▪ Release names: Batman: Arkham Asylum – Game of the Year Edition + Joker & Prey in the Darkness DLCs
▪ Based on Batman.Arkham.Asylum.Game.of.The.Year.Edition-PROPHET ISO release: ppt-baag.iso (7,729,086,464 bytes)
▪ Missing Russian localization (from PS3), Joker DLC (from PS3) and Prey in the Darkness DLC (from PS3/X360) added – thanks to machine4578 and other members of cs.rin.ru community
▪ Scarecrow Crashfix installed for Russian version. If in some missions the game still crashes for you – set all gfx settings to a minimum, pass that moment and restore them again
▪ PROPHET-RELOADED crack replaced with modified SKiDROW, allowing to play console-exclusive DLCs; No GfW Live required
▪ 100% Lossless & MD5 Perfect: all files are identical to originals after installation
▪ NOTHING ripped, NOTHING re-encoded
▪ Selective download feature – you may skip downloading and installing of languages you don't need
▪ Significantly smaller archive size (compressed from cumulative 7.8 to 4.3 GB for any single language)
▪ Installation takes: ~30 minutes on 8-cores CPU; ~45 minutes on 4-cores CPU; up to 1.5 hours on 2-cores CPU
▪ After-install integrity check so you could make sure that everything installed properly
▪ HDD space after installation: 8 GB

ATTENTION!
▪ If there is notice error when extract like "Damaged Archive". Please Update your WinRar to the Latest Version.
▪ For Copiapop, Kutucugum & Partagora servers are closed. So, use another alternative link.
▪ Please Disable your Antivirus before Extract and Installation.
Free Download Batman: Arkham Asylum – Game of the Year Edition Repack FitGirl ISO Singlelink, Full version, Repack, Cracked, Compressed, RIP, RAR Part files, Google Drive, Kumpulbagi, Kutucugum, Partagora, Copiapop, Diskokosmisko, 1fichier, Bigfile, Filecloud, Filerio, Oboom, Uploaded, Uptobox, Userscloud, Usersfiles, Mirrorace, Multiup, Magnet, Torrent, Alternative.
Hot Games
2 responses to "Batman: Arkham Asylum – Game of the Year Edition Repack FitGirl"