Planet Explorers v1.1 Repack Corepack
Game Name: Planet Explorers
Developer: Pathea Games
Publisher: Pathea Games
Genre: Action, Adventure, Building, Co-op, Crafting, Exploration, Indie, Multiplayer, Open World, RPG, Sandbox, Sci-Fi, Simulation, Singleplayer, Survival
Languages: English | Chinese
Release Date: Aug 08, 2017
Platform: PC
Based on: CODEX Release
Type: Repack
Format File: RAR
Size: 6.00 GB
Version: 1.1
Password:
Single Link :
---
2GB/Part (4 Link in Filecrypt) :
MINIMUM:
▪ OS: Win 7 64bit
▪ Processor: i3+
▪ Memory: 6 GB RAM
▪ Graphics: GTX 460+ HD 5770+
▪ DirectX: Version 10
▪ Network: Broadband Internet connection
▪ Storage: 6 GB available space
▪ Additional Notes: Must have OpenCL compatible CPU or GPU (DX10.1) 32bit can run, but will experience some memory crashes on higher qualities
---
RECOMMENDED:
▪ OS: Win 7 + 64bit
▪ Processor: i5+
▪ Memory: 8 GB RAM
▪ Graphics: GTX 760+ HD7000+
▪ DirectX: Version 11
▪ Network: Broadband Internet connection
▪ Storage: 8 GB available space
▪ Additional Notes: Must have OpenCL compatible CPU or GPU (DX10.1)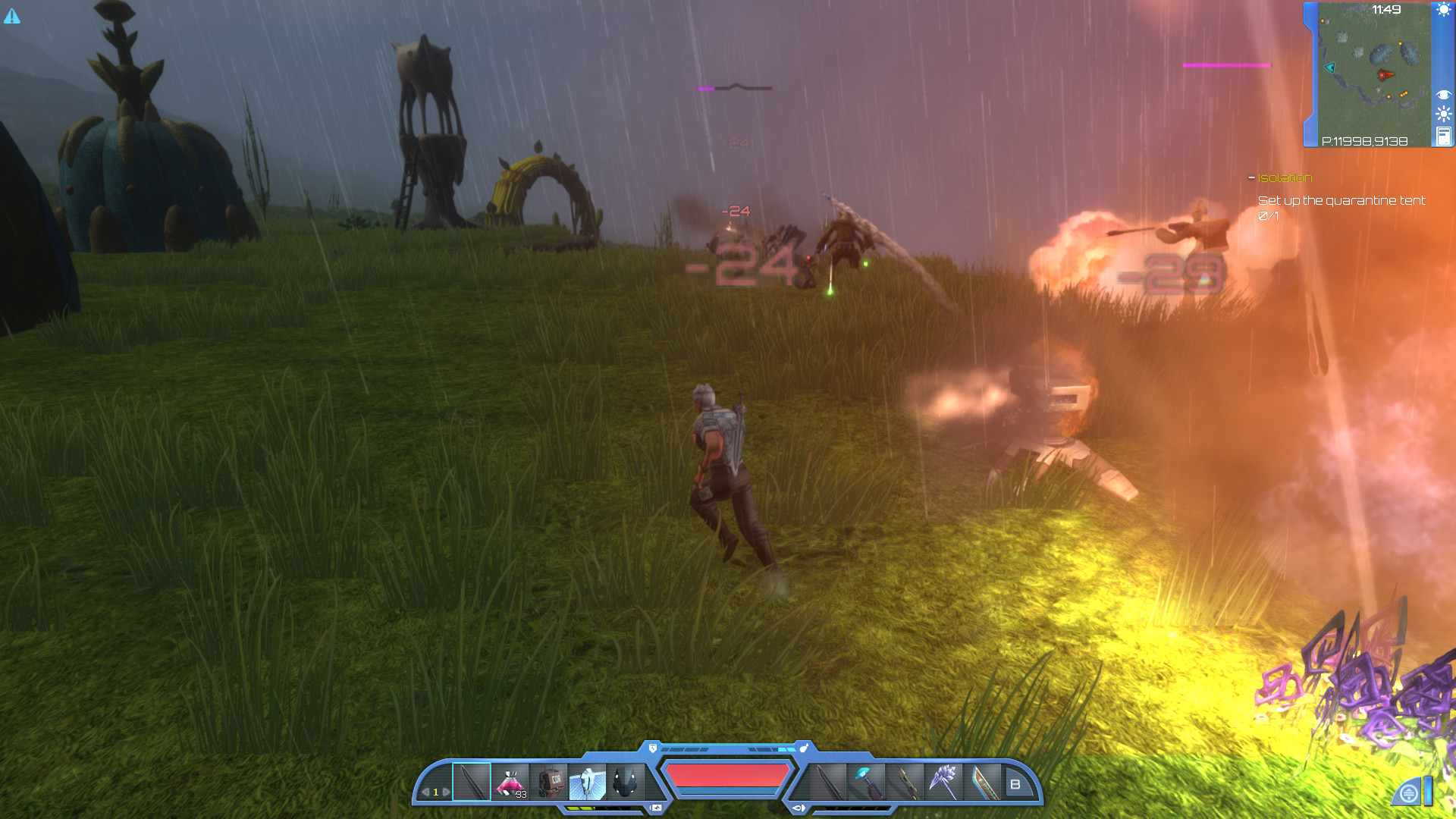 ---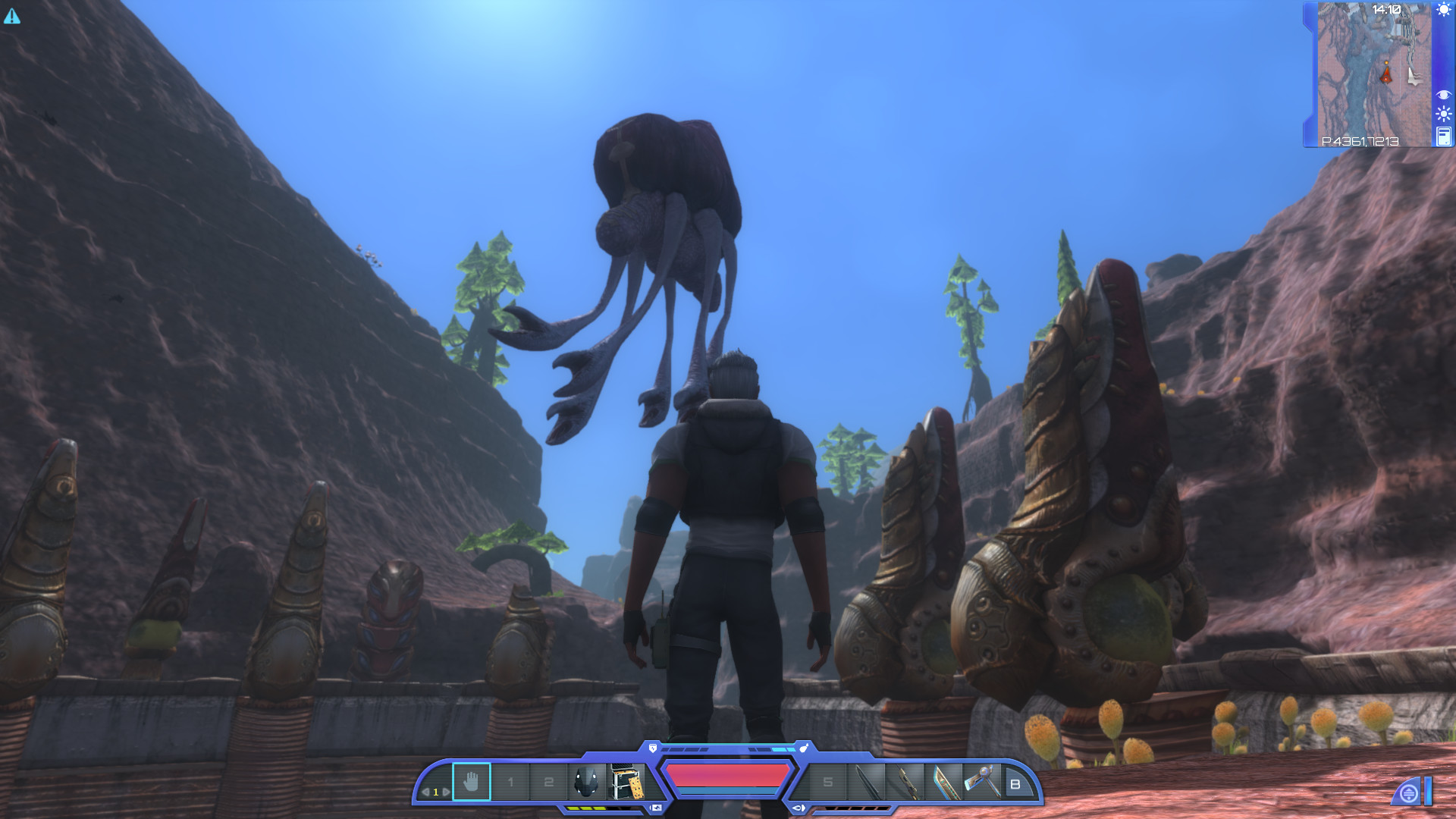 ---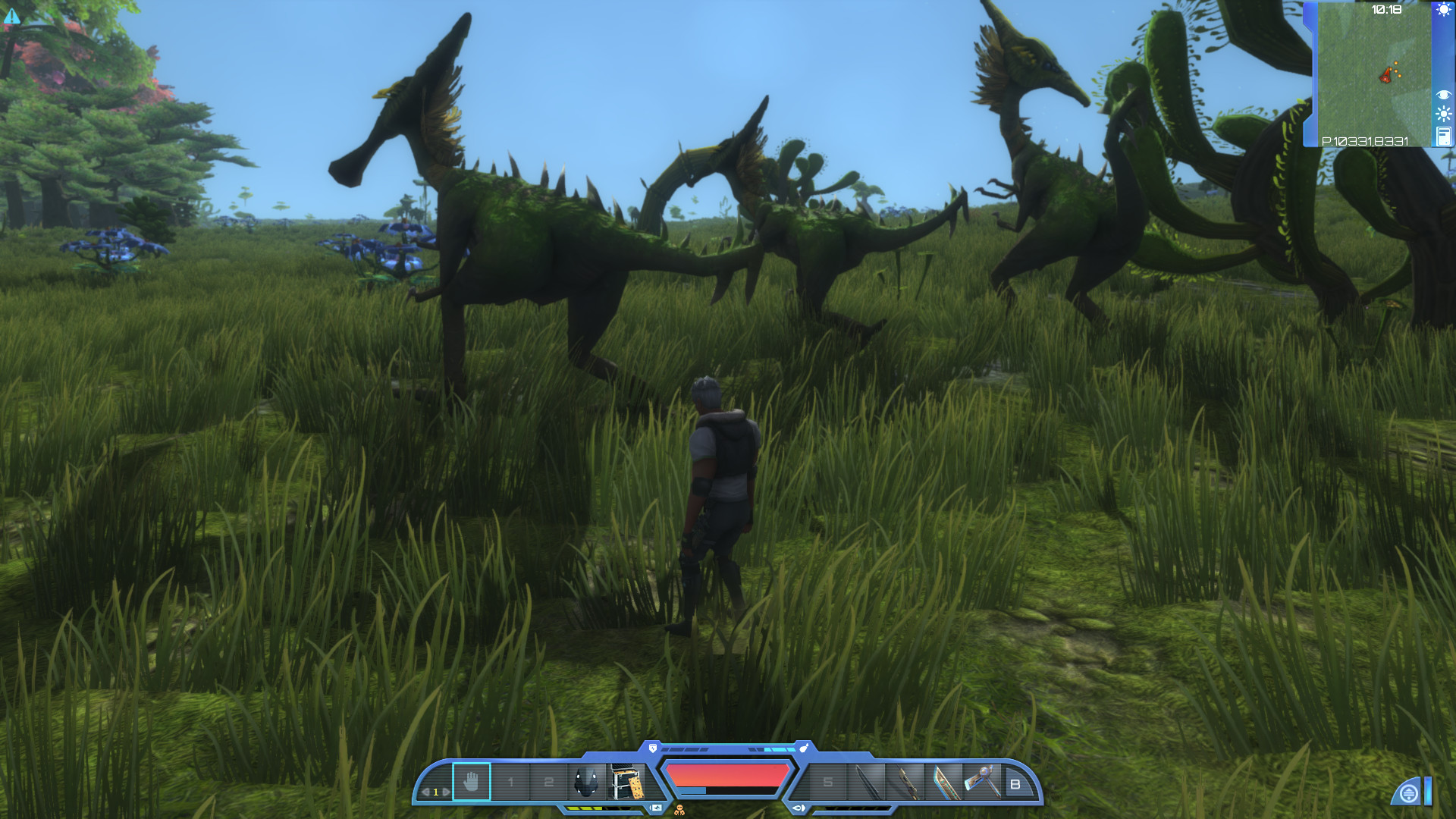 ---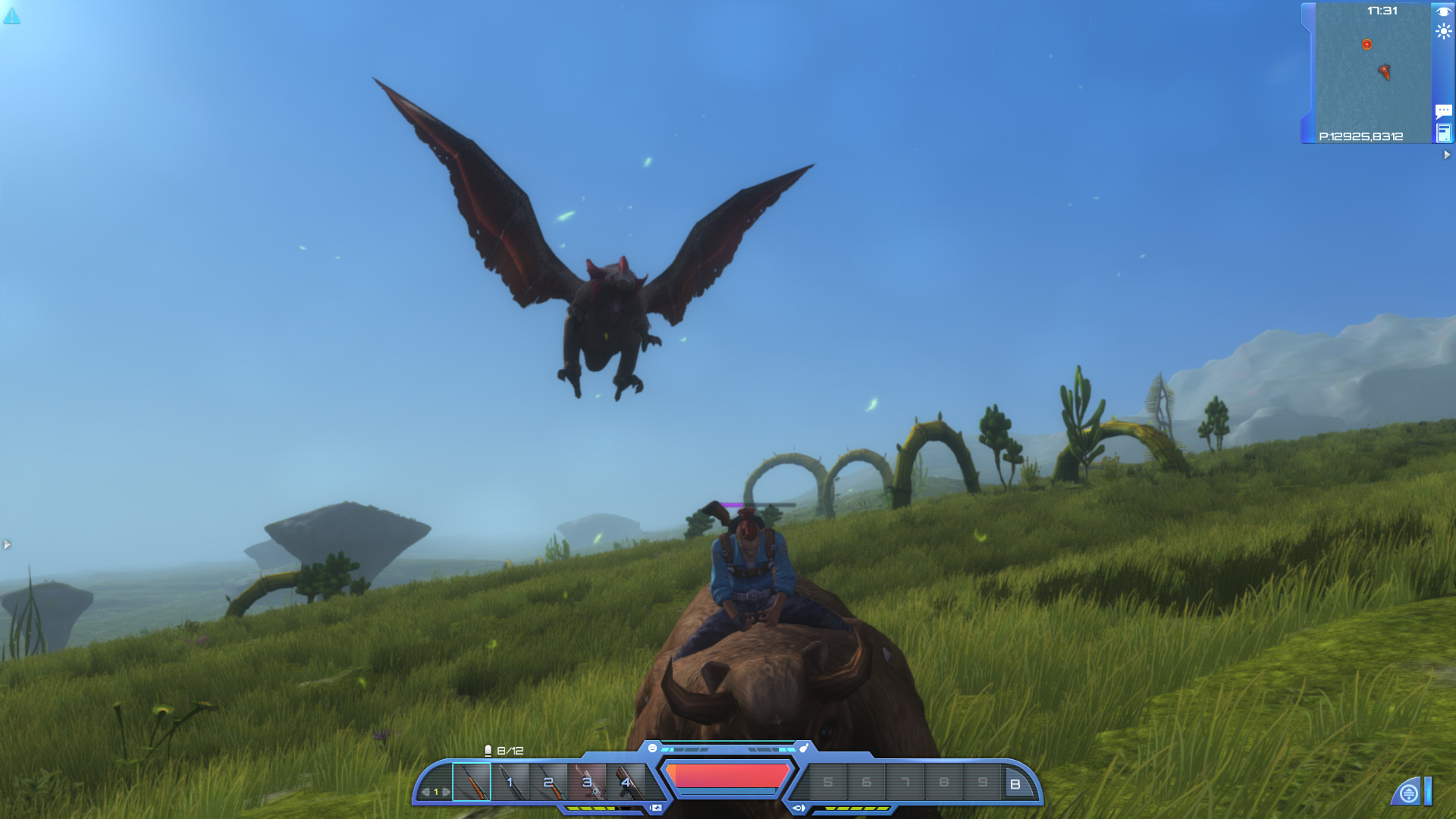 How to Install :
1. Unrar
2. Run and install "setup.exe"
3. Press "UP" before going into installation
4. Run the game from dekstop shortcut
"by the way, if you like this game, buy it or die" :army:
Title
Release Date
Download
About This Game :
In Planet Explorers, it is the year 2287, one of the first colony ships sent out by Earth arrives at the planet Maria, in the Epsilon Indi Star System. During its landing sequence, something appears in front of the massive ship that causes it to lose control and crash into the planet. Some of the colonists survive in lifeboats, but what they find is an unforgiving land filled with creatures ready to outlast the visitors from Earth. Now the survivors must explorer, gather, build, create, fight, and ultimately, build a new home.
Game Modes
Planet Explorers features single and multiplayer modes.
In single player there are 3 distinct selections
▪ Story Mode – Story mode is the main meat and bones of the game, it is the action-adventure-rpg-somewhat-4X segment, offering npcs, missions, colony building, farming, training, diplomacy, and of course, a storyline that you can follow or ignore. This story features a 17X8km world map with many unique character, landscapes, biomes, locations, and over 140 types of potential enemies. Even though we've made it seem like a very action oriented game in the trailers, in reality, players can choose to not fight so much as to just plant a farm, make some food, keep the colonists alive, negotiate with the sentient aliens, and defend the perimeter from the local life forms. That can still eventually arrive at the ending. And yes, there is an ending. Story mode also features coop with other players.
▪ Adventure Mode – This mode is based on a procedural map generated from a seed. It comes in a 40X40 kilometer map. Players will be able to complete random missions, defeat bosses, dive through dungeons, and explore different landscapes. This mode also features survival and versus.
▪ Build Mode – In this mode, there are no enemies and an infinite amount of building material. It also currently comes in a 40X40km map. Players will be able to build whatever they want in this mode, including everything in the Creations Editor. Think of this as the perfect testing ground to test everything you build. Or…it's your place to build your garden without ever worrying about the pesky aliens.
▪ Multiplayer allows Local Area Network and player hosted servers. We also have many official servers in the lobby.
▪ Coop – Coop comes in many selections, such as adventure mode, story mode, build mode, etc. This is pretty much an open world sandbox.
▪ Versus – This mode allows teams of up to 16 players to battle against 16 players from another team. We allow full terrain manipulation in this mode. It's a point based system where one team wins if they reach a certain point level based on kills, built objects, resources mined, etc.
Game Features
Current
▪ 30+ hours of storyline
▪ Coop storyline
▪ 140+ types of enemies
▪ 40+ unique mainline NPCs
▪ Able to dig
▪ Able to build
▪ Able to plant farm
▪ Able to build colony
▪ Able to have followers
▪ Creation Editor to create vehicles, weapons, objects, vtols, boats, armor, and more
▪ Day/night cycle with realistic moon cycles
▪ Weather system
▪ 15+ types of mineral types
▪ 200+ unique items
▪ Resource scanner
▪ Realtime AI pathfinding
▪ Multiplayer COOP
▪ Multiplayer VS
▪ Realtime water physics
▪ Multiple boss types
▪ Story Editor
▪ AI robot follower
▪ Negotiation with aliens
▪ War with aliens
---
Repack Features:
▪ Release Names: Planet Explorers v1.1 , [Multi2 + 64/32]- CorePack | 6 GB
▪ Languages: English – Chinese
▪ Repack Size: 6.00 GB
▪ Final Size: 25.0 GB
▪ Size Required: 25.0 GB
▪ Audio, Video, & Texture Quality: Untouched
▪ Ripped/Removed: Nothing
▪ Based On: CODEX Release <17.9 GB>
ATTENTION!
▪ If there is notice error when extract like "Damaged Archive". Please Update your WinRar to the Latest Version.
▪ For Copiapop, Kutucugum & Partagora servers are closed. So, use another alternative link.
▪ Please Disable your Antivirus before Extract and Installation.
Free Download Planet Explorers v1.1 Repack Corepack ISO Singlelink, Full version, Repack, Cracked, Compressed, RIP, RAR Part files, Google Drive, Kumpulbagi, Kutucugum, Partagora, Copiapop, Diskokosmisko, 1fichier, Bigfile, Filecloud, Filerio, Oboom, Uploaded, Uptobox, Userscloud, Usersfiles, Mirrorace, Multiup, Magnet, Torrent, Alternative.
Hot Games