Stranded Deep Alpha v0.34-3DM
Game Name: Stranded Deep
Developer: Beam Team Games
Publisher: Beam Team Pty Ltd
Genre: Action, Adventure, Building, Co-op, Crafting, Exploration, Indie, Multiplayer, Open World, Realistic, Sandbox, Simulation, Singleplayer, Strategy, Survival
Languages: English
Release Date: Aug 07, 2017
Platform: PC
Based on: 3DM Release
Type: Full Version
Format File: RAR
Size: 386 MB
Version: 0.34.00
Password:
MINIMUM:
▪ OS: Windows Vista or higher
▪ Processor: 1.8GHz Intel dual-core and above
▪ Memory: 2 GB RAM
▪ Graphics: Intel HD5000 and later. Minimum 512MB VRAM. Pixel Shader 3.0 support. Deferred lighting support (most 2005 and later cards support deferred lighting)
▪ DirectX: Version 9.0c
▪ Storage: 1 GB available space
---
RECOMMENDED:
▪ OS: Windows 7 or higher
▪ Memory: 4 GB RAM
▪ Graphics: NVIDIA GTX600 or ATI HD7000 series with 2GB VRAM
▪ DirectX: Version 9.0c
▪ Storage: 1 GB available space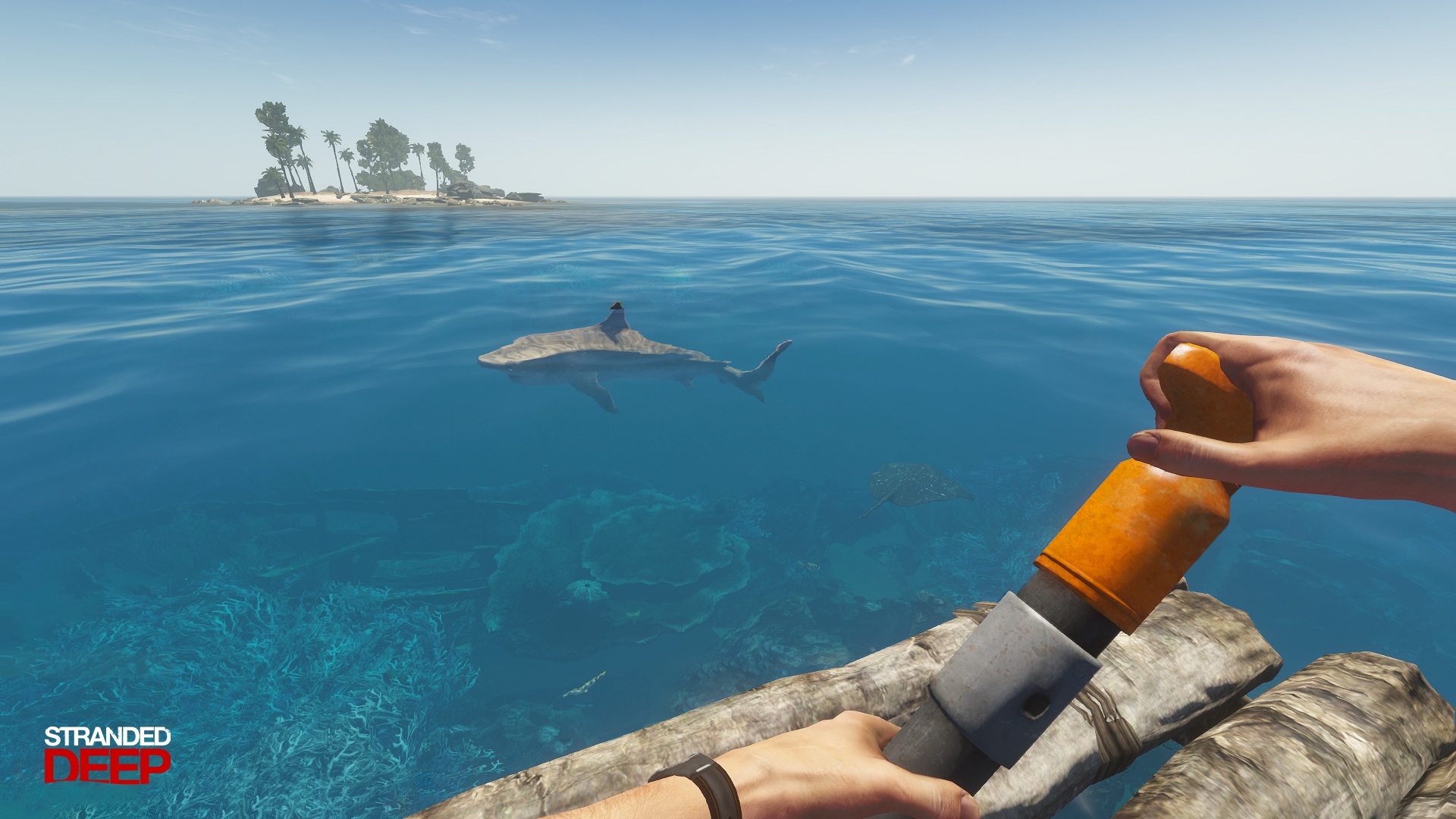 ---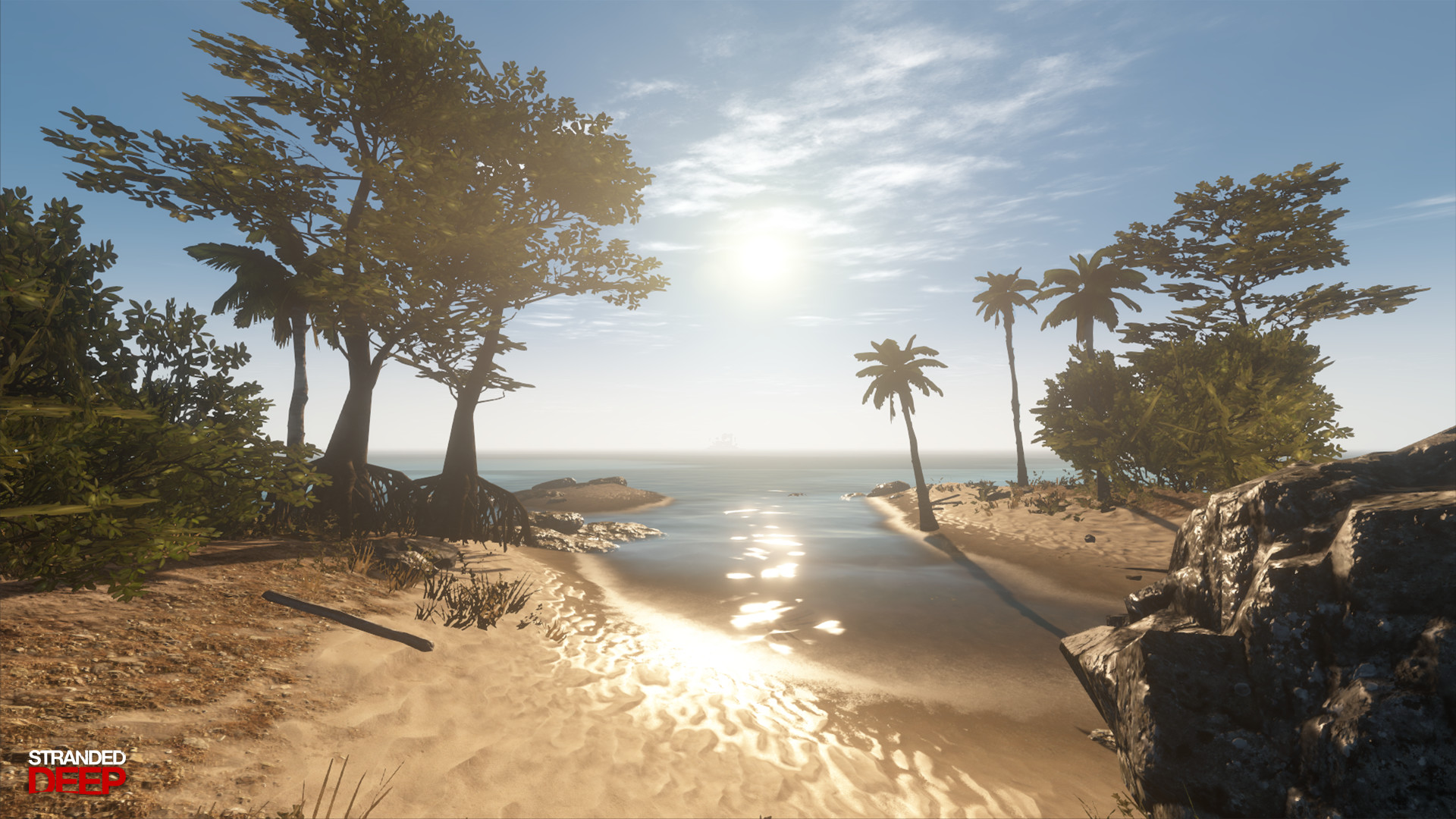 ---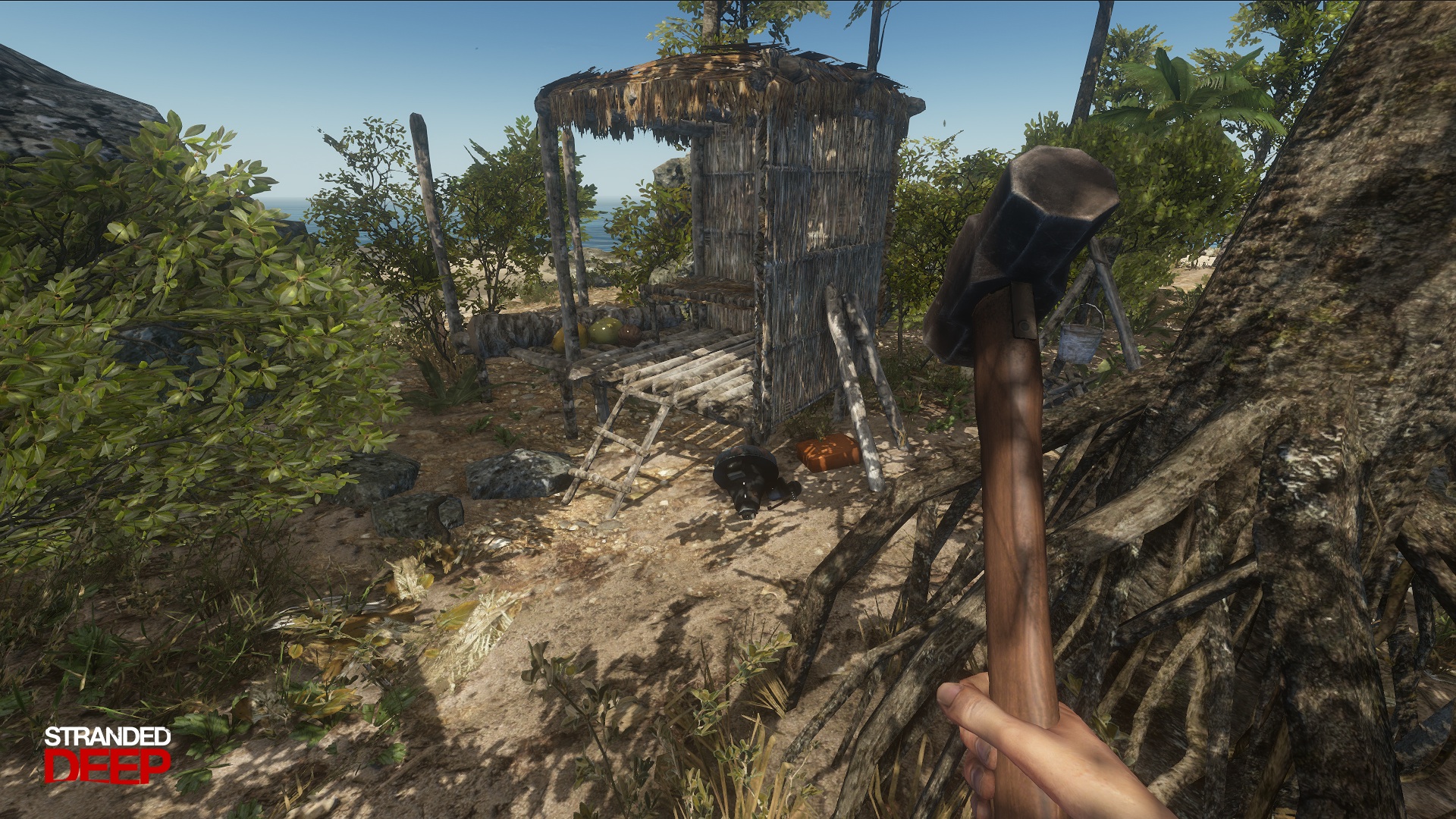 ---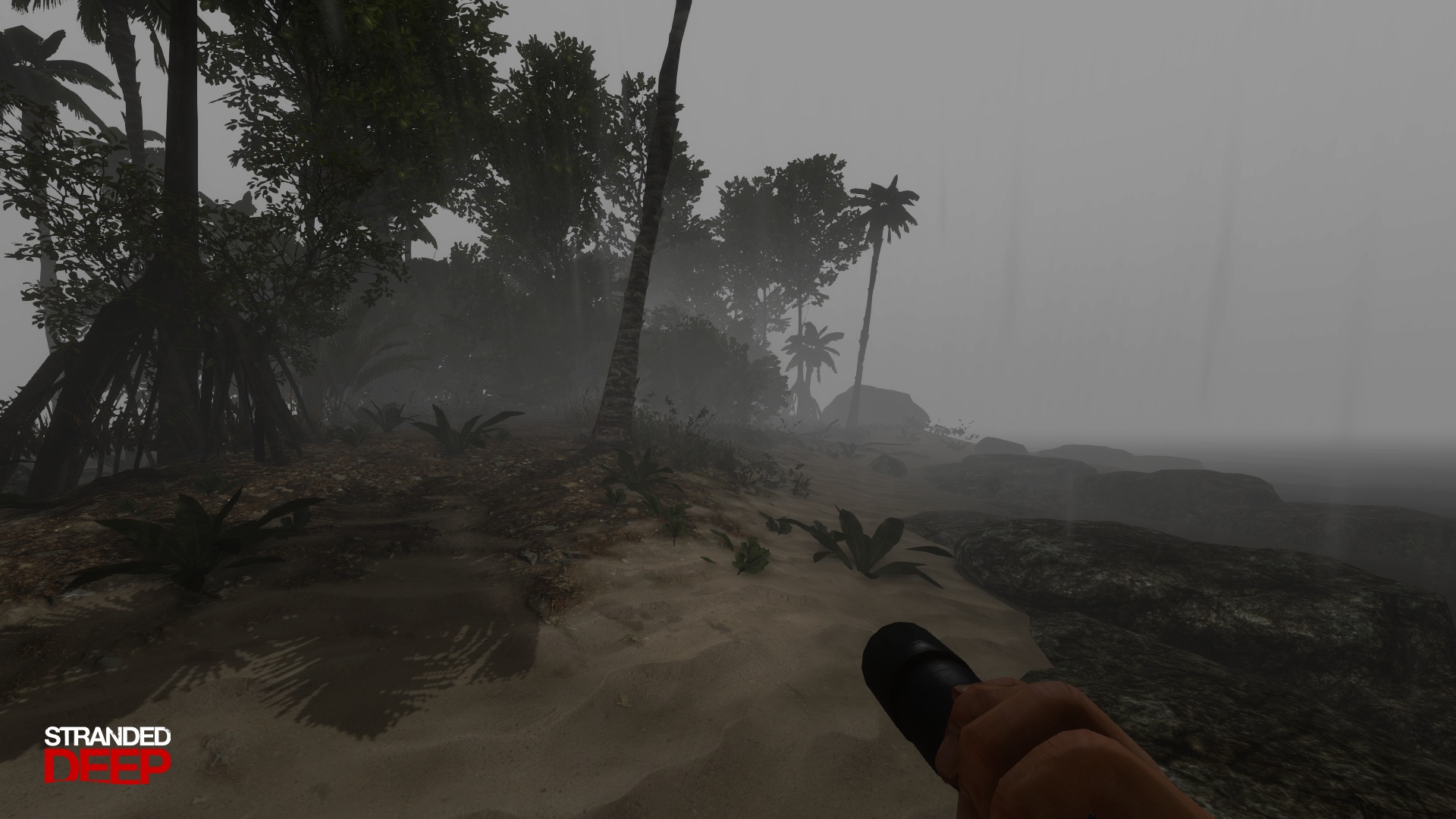 How to Install :
1. Unrar
2. Run the game
"by the way, if you like this game, buy it or die" :army:
Title
Release Date
Download
About This Game :
Take the role of a plane crash survivor stranded somewhere in the Pacific Ocean. Experience terrifying encounters both above and below an endless environment. Come face to face with some of the most life threatening scenarios that will result in a different experience each time you play.
Scavenge. Discover. Survive.
Current Features
▪ Generate an Infinite Number of Procedural Worlds – Explore Pacific islands, reefs, and bottomless ocean trenches filled with detailed biomes!
No two worlds are the same – You can generate a completely new and randomized world at any time. You can also mix your own maps created with the map editor in with the procedurally created maps in the world for a more customized experience. If you feel like sharing, you can even share your world seed with other players.
* Please note, currently the generated world size is limited to 6.25km2 but the final world size will be much larger.
▪ Dynamic Weather and Day-Night Cycle – Struggle to navigate stormy seas or enjoy basking with a coconut on a sunny afternoon.
▪ Unique Physically-based Crafting System – Harvest resources to create equipment by combining them together in the physical world – no crafting slots!
▪ Unique Physically-based Building System – Settle on an island and construct a shelter or venture the seas with your own built raft.
▪ Detailed Survival Aspects and Interaction – Manage your vitals of hunger, thirst, blood, and health against the harshness of mother nature.
▪ Random Loot and Collectables – Search sunken shipwrecks and islands for interesting and rare equipment.
▪ Hunting and fishing – Spear small animals in the shallows or risk the depths with a spear gun in search of larger meals. Starve an island of resources or maintain and manage its growth.
---
Update 0.34 :
A new experimental build 0.34.00 has just been released!
This build adds an additional Mission! We'll be continuing to focus on the new mission system on the experimental branch until it's ready to push to the stable branch. We've changed how missions get saved and loaded in this build so if you've visited or saved on a mission zone previously, there's a good chance it won't load back correctly in this build. We've also added a new save point next to the mission trigger.
The recently added player effects have been adjusted in this build. Players didn't seem to be aware that the 'Sunburn' and 'Cold' pre-cursor effects were warning signs and didn't have any immediate effect. So we've now rolled them all into single effects – Flu and Heatstroke.
Stay Alive!
:: Beam Team
—
CHANGES
– Added Save Point to Mission location.
– Added Double-tap functionality to lock forward movement when W key double tapped.
– Added simple Oxygen UI when underwater.
– Adjusted Sunburn and Cold player status effects.
– Reduced Crab attack radius.
– Replaced Bed with new Sleeping Bag.
BUG FIXES
– Fixed any objects created by a generation helper spawner not billboarding, ie: Sea Forts, Mission Markers, etc.
NEW FEATURES!
– Added new Megalodon Mission!
– Added Sleeping Bag craftable item!
Replaces the Bed. Please note there is a 'no-mans' land area between islands where you won't be able to save.
DEV NOTES
– Upgraded to Unity 5.6.3.
ATTENTION!
▪ If there is notice error when extract like "Damaged Archive". Please Update your WinRar to the Latest Version.
▪ For Copiapop, Kutucugum & Partagora servers are closed. So, use another alternative link.
▪ Please Disable your Antivirus before Extract and Installation.
Free Download Stranded Deep Alpha v0.34-3DM ISO Singlelink, Full version, Repack, Cracked, Compressed, RIP, RAR Part files, Google Drive, Kumpulbagi, Kutucugum, Partagora, Copiapop, Diskokosmisko, 1fichier, Bigfile, Filecloud, Filerio, Oboom, Uploaded, Uptobox, Userscloud, Usersfiles, Mirrorace, Multiup, Magnet, Torrent, Alternative.
Hot Games